Are you looking for sure strategies to increase sales in WooCommerce this year and grow your company? Whether you have recently launched your online business or have been involved in the eCommerce industry for some time, it is important to continually come up with new and creative ways to keep your WooCommerce store engaging and expanding.
10+ Sure Strategies That Will Increase Sales In WooCommerce
We can say, without a doubt, that there are many ways to increase sales in WooCommerce stores and boost conversion rates. You can create easy-to-use websites, choose to leverage powerful marketing strategies, ensure excellent customer experiences, provide expert services, or much more. There are simply countless eCommerce sale strategies that can help your business become a success.
However, implementing all of the various different types of strategies to boost WooCommerce sales can be quite tedious and will require large sums of money. And so, it is very important for any WooCommerce store owners, like you, to understand which of these can help you achieve the greatest effectiveness.
And to help you understand and implement the top 10+ proven ways to increase sales in the WooCommerce store, we have listed down the ones we think will make the most difference in taking your business to the next level:
⭐ Follow Design Best Practices To Optimize Your WooCommerce Store Layout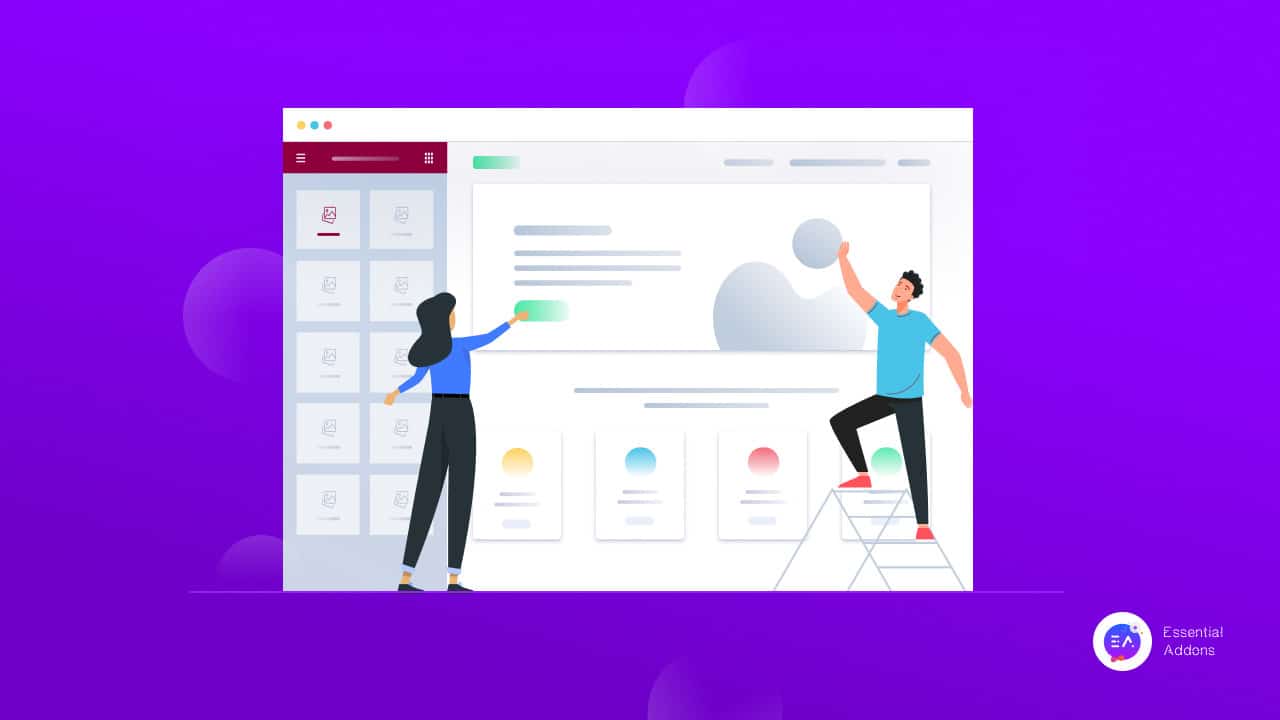 The very last thing that any web creator wants is to watch a potential customer leaving their site without making a purchase because of difficulties in navigation due to a cluttered design layout of their WooCommerce store. So, at the very top of our list of best ways to increase sales in WooCommerce, we recommend you ensure that your online store offers a clean, eye-catching, and interactive layout that brings attention to all the right sections.
It is vital that you understand how even seemingly insignificant aspects of website design can have a big impact on conversion and bounce rates. And so, the best approach you can take here is to build a website that is simple to use, follows all the best practices in website design layout, gives convenient shopping cart features, and facilitates a quick checkout – among many other factors. Your ultimate objective should be to make your site simple and easy-to-navigation for everyone to access the product and related pages. Only then, you will be able to provide the best user experiences possible and satisfy current customers while attracting new visitors to your website.
⭐ Set Your WooCommerce Store Apart With Unique Templates & Themes
If you want to go a step higher and ensure your WooCommerce store is truly unique in its design and layout, and successfully attracts traffic, you can apply templates and themes developed specifically for eCommerce stores. Your users will become engaged and look around the entire store if your theme is attractive and welcoming.
Check out Templately – the ultimate templates library for WordPress – and you will be able to find yourself over 2000+ free and PRO templates for your website. There are special categories dedicated just to different types of WooCommerce businesses, regardless of whether you prefer building your websites using Elementor or Gutenberg editor. We are sure you will truly find something that is just right for your business to boost WooCommerce sales.
⭐ Offer Eye-Catching Product Badges, Discounts & Coupons
Once you have set up your WooCommerce business website with the right layout, you need to attract potential buyers to your products and convince them to make the final purchase. And so, here we recommend the tried and tested method of offering exclusive product badges, significant discounts, and special coupons that no one can deny to increase sales in WooCommerce stores effortlessly.
Whether you offer a '10% OFF' or a 'Free Shipping', potential customers and users will definitely be intrigued by the offers and they feel compelled to make a quick purchase as they fear missing out on a good opportunity. It gets better if you can combine these lucrative promotional offers with FOMO marketing strategies to implement a strong sense of urgency among your customers.
⭐ Effectively Use The Different Types Of Marketing Strategies & Tools
Once you have organized your WooCommerce store and implemented your preferred form of promotional offers, you need to get the news across to potential customers. And you can effortlessly increase sales in WooCommerce stores by investing in proper marketing strategy and execution.
You can start off by adding different affiliate marketing programs in WooCommerce. It is one of the simplest and most effective methods of promoting your products online and attracting customers through other marketers. You can easily market your company through reputable recommendations and get in touch with thousands of people without exerting a lot of effort.
You can also opt for referral marketing tactics, where you can use your current customers, friends, and family members as referrals to advocate for your business. It will surely bring you new customers, more leads, and increase sales in WooCommerce stores in no time. You can also use social media and influencer marketing to grab attention from a large number of potential customers who you would not have been able to reach otherwise, through different social media platforms such as Facebook, Instagram, YouTube, etc.
⭐ Promote Related Products By Displaying Upsells & Cross-Sells
Once you have successfully managed to bring customers to your site and attract them with the right offers for a particular product, you need to get them to explore your WooCommerce website more. And in situations like this, the best technique to boost your WooCommerce sales is to promote related products and additional recommendations.
🛍️ Cross-sell: You can choose to display similar products or ones that go directly as a complement to the original product that the customer is buying.
🛍️ Upsell: Or, you can choose to display upsells which are products that your customer can purchase instead of the product they are currently thinking of buying. In other words, an up-sell is an upgraded version of the product that you will offer the site visitors.
Displaying such WooCommerce-related products makes the users stay a little longer, explore your website more and create a more significant purchase, instantly boosting sales. And therefore, it is an excellent means to boost your WooCommerce sales with ease. To find out the many ways you can effortlessly and effectively do so, check out our blog on this topic.
⭐ Leverage Special Holidays, Occasions & Events To Grab Attention
A well-practiced marketing tactic that you can use to boost WooCommerce sales in your store is to utilize the special holidays and occasions where customers look for discounts and eye-catching offers. We advise launching your sales campaign on Thanksgiving, Christmas, Black Fridays, 4th Of July, Cyber Monday, and other holidays. If you are able to take advantage of these distinct days, your sales generation volume will surely grow.
⭐ Implement Smooth Checkout Process To Ensure Sales In WooCommerce
While all the above facilities grab the attention of your customers perfectly and increase conversion, there's another factor that is a proven and crucial way to increase sales in WooCommerce stores. And that is to ensure website visitors experience a seamless checkout process and can complete their purchase hassle-free.
No matter how many products web visitors place in their cart, their shopping will not be complete unless they can checkout successfully with a seamless payment method. Therefore, you must make sure that both current and new clients have no trouble finding the products they require, adding them to the cart, and purchasing them from the checkout page.
⭐ Display User-Generated Multi-Criteria Reviews To Boost Credibility
Once the website is ready, the offers are up, the seamless checkout process is in place, it's time to utilize unique and engaging user-generated content (UGC) to boost your marketing strategies and increase sales in WooCommerce. By displaying positive, 'real-life', multicriteria product reviews left by existing users on your WooCommerce store or company website, you will be able to instantly gain trust from potential customers, build a positive reputation about your store, and also increase website engagement and interaction effortlessly. And this is also another proven way to boost WooCommerce sales.
⭐ Send Personalized Newsletters & Cart Abandonment Emails
Although nearly every online retailer sends out regular promotional newsletters, relatively few personalize them to the recipients. So one highly effective, proven way to boost your WooCommerce sales is to keep the store website visitors and your customers engaged with personalized emails & newsletters on different occasions.
Additionally, your email marketing efforts should go beyond simply delivering emails to your blog or newsletter subscribers. Remember to send entirely unique and customized emails to customers who browsed your site but left their carts empty right before checking out. An abandoned cart email can complete a sale that might not have otherwise been closed. The only catch is that you must avoid writing these emails in a dull, straightforward manner. Instead, use intriguing subject lines to draw readers in and encourage them to return to your online store to finish their purchases.
⭐ Provide Excellent Customer Support & Services To All Users
Ensure excellent customer service and support to all customers of your store and cover all types of interactions related to improving the customer's experience and relationship with the business. Get your support team fully prepared to guide your business' clients and customers through their entire purchasing journey and then assist them every step of the way.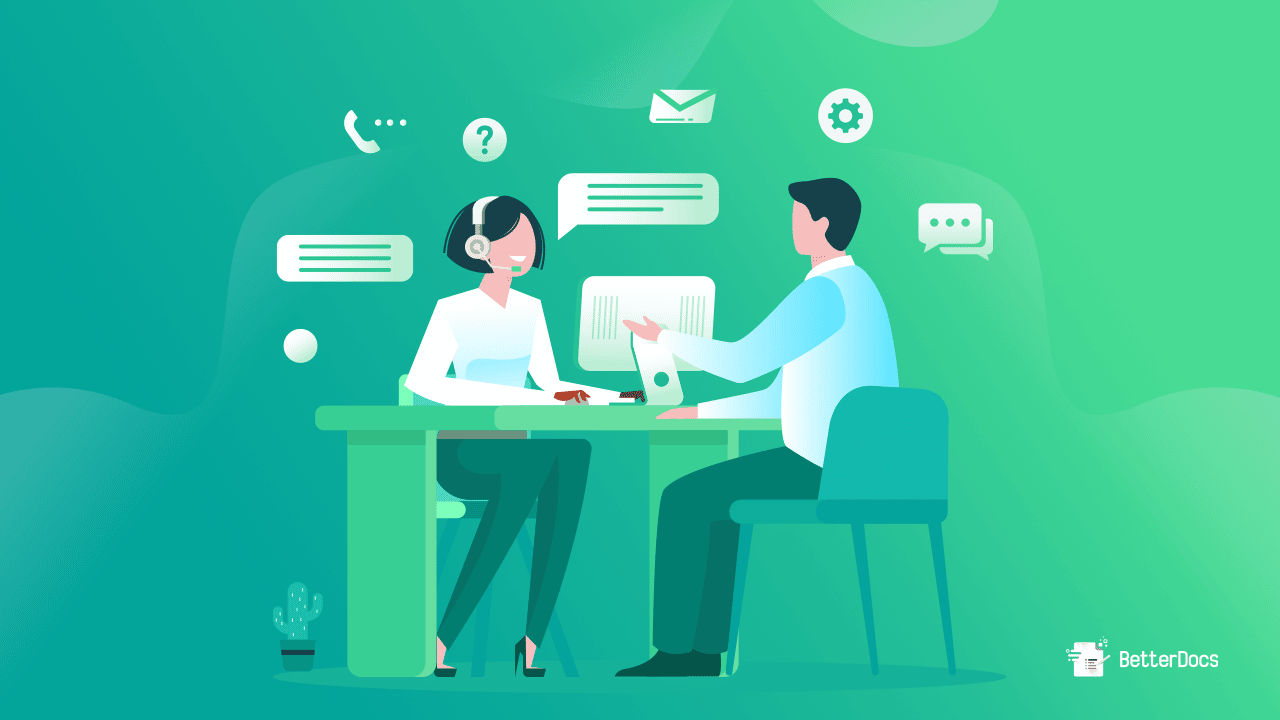 You can even create a complete knowledge base system on your store website to help customers with self-servicing where they can find helpful documentation or live chat facilities instantly. For this, we recommend you take a look at our blog here.
⭐ Secure Your WooCommerce Store To Protect Important Data
The most important component of any eCommerce website is security. Therefore, if you want your users to return and believe that they will have a safe and secure purchasing experience, security must remain your top focus.
Customers give their personal information and data, such as credit card information, when making purchases from you. Even a little breach might have serious ramifications for your company. Therefore, as the owner of an online WooCommerce store, it is your first responsibility to reassure clients that their information is safe with you and that you can be trusted.
⭐ Optimize Your WooCommerce Store's SEO Ranking & Boost Visibility
Work on your store website's SEO scores to give your WooCommerce sales a final boost. If you want your store's site to rank higher on the search engine results page and be more visible to customers everywhere, you will need to boost your SEO rankings. Try repeatedly entering the relevant "keywords" and "tags," ensuring that your content is readable, making your website simple to use, and many other things.
Not only can you improve the content of your website, but you can also use SEO image optimizers to make your website's product photos and other images show up quicker when people search for them on search engines like Google or Yahoo.
Grow Your Business With The Best Sales Strategies For WooCommerce
And with that, we want to conclude our guide on the top 10+ sure ways you can boost WooCommerce sales and growth. We hope this blog was helpful to you in deciding the perfect solution for your website and skyrocket sales, lead, and conversion.
Let us know which one you choose and about your experience with the plugin by commenting below; we would love to hear from you. Join our Facebook group to communicate or subscribe to our blog for more helpful guides, insightful tips and tricks, trending news, and the latest updates.